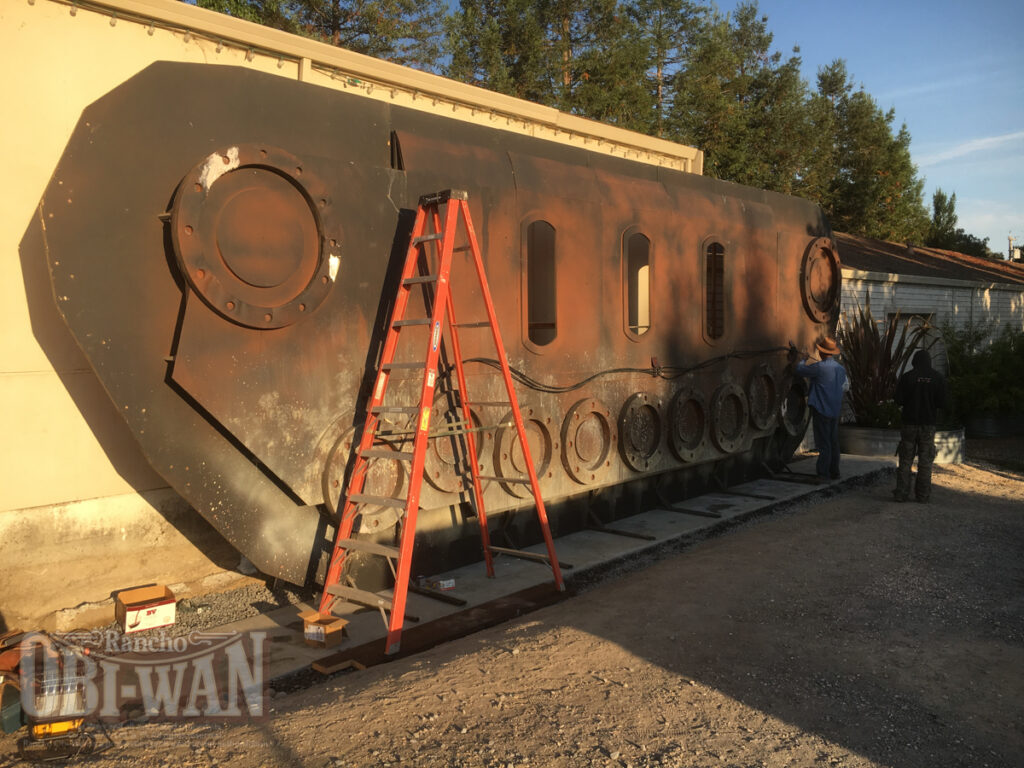 By Michael McMaster
In early 2014 the R2 Builders Club began planning the photo op for the 2015 Star Wars Celebration in Anaheim. The original concept was a ten foot wide Sandcrawler tread section, with a few droids placed in front of it. I began welding the internal steel structure in the fall of 2014. The idea was to create the center of the Sandcrawler, where the large droid "suction tube" was located. By late December of 2014, I decided to go ahead and build one entire tread section, which was to scale with the original prop and stood 12 feet tall and 36 feet long.
The rest of this story is available to Council subscribers and above.
To receive full and exclusive access to more content, please login or subscribe to the Rancho Obi-Wan Virtual Museum.