Steve Sansweet, Executive Chairman and Founder, turned his passion for all things Star Wars into a second career, a huge collection, and friendships with fellow Star Wars fans worldwide.Born and educated in Philadelphia, Pennsylvania, Steve majored in journalism at Temple University. In 1969 he became a reporter for the Wall Street Journal. After working in the Journal's Philadelphia and Montreal bureaus, Steve was transferred to Los Angeles, where he became the Journal's Los Angeles bureau chief in 1987, a position he held until 1996 when he moved on to work as Director of Specialty Marketing at Lucasfilm Ltd. His title later changed to Director of Content Management and Head of Fan Relations. Steve officially left Lucasfilm in April, 2011, but still freelances as their Fan Relations Adviser.Steve appeared as co-host on more than 50 hours of Star Wars collectibles programming on QVC in the last half of the 1990s and has done countless television and online interviews about his passion for Star Wars.

Not abandoning his love of writing, Steve has written or co-authored 19 books, 17 of them on Star Wars, including The Star Wars Vault, the 1.2 million-word Complete Star Wars Encyclopedia, Star Wars: 1,000 Collectibles – Memorabilia and Stories from a Galaxy Far, Far Away and Star Wars: The Ultimate Action Figure Collection. In addition to being the saga's top collector—as Certified by Guinness World Records—Steve is a recognized authority on all things Star Wars, from the making and marketing of the movies and spin-offs to the activities of fans worldwide. Steve helped build the first editorial team that created the official site, StarWars.com. He also has served as a columnist for official Star Wars magazines and blogs.

Starting in 1999, he played an integral role in the launching of Star Wars Celebrations, the official fan conventions that attract tens of thousands of enthusiasts from around the globe. In this capacity, he has served as stage host and panelist, and even officiated at commitment and marriage ceremonies for fans expressing their love through Star Wars. Steve is a proud member of the 501st Legion, a worldwide grassroots fan costuming and service organization, and an honorary member of many other fan groups.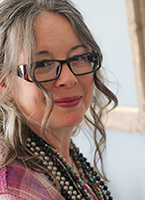 Anne Neumann, President and CEO, came to Rancho Obi-Wan armed with a bar code reader and a database, intent on cataloging the entire collection and then returning to her native Texas within six months. That was in 2006. Anne has a Bachelors and Masters degree in Geography from the University of Texas at Austin. She received specialized training in database design and database-driven web site implementation while writing a point-of-sale system for the UT computer store; accounting systems on university mainframes; and content management software at Internet startup Vignette. Anne managed volunteers for Star Wars licensee Official Pix for seven years. She was the main photographer on Steve Sansweet's book Star Wars: 1000 Collectibles, wrote the database and managed the technology that allowed Steve to write Star Wars: The Ultimate Action Figure Collection. Anne is still here with that bar code reader and database…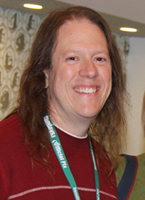 Duncan Jenkins, Vice Chairman, is the co-author of four books relating to Star Wars collectibles: Gus and Duncan's Comprehensive Guide to Star Wars Collectibles, Gus and Duncan's Guide to Star Wars Prototypes, Gus and Duncan's Guide to Star Wars Cast & Crew Items, and Star Wars: Year by Year. He has written numerous articles for StarWars.com as well as various publications. Duncan has shared his extensive knowledge of collecting in presentations at conventions around the world in addition to TV and radio programs. He is an editor for The Star Wars Collector's Archive. He lives in Liberty, Missouri with his wife Anne Jenkins who helps him manage his own 5,000 square foot Star Wars collectibles museum, The Sithsonian.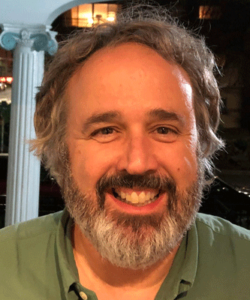 Gus Lopez, Vice President,
created
The Star Wars Collectors Archive
in 1994, the first
Star Wars
collecting site on the Internet and a virtual museum of the rarest and most unusual
Star Wars
collectibles. He is a frequent speaker at conventions on
Star Wars
collecting topics. Gus created and leads the Collecting Track for
Star Wars
Celebration. He has been a contributor to
Star Wars
Insider and other publications and has co-authored four books relating to
Star Wars
collectibles:
Gus and Duncan's Comprehensive Guide to Star Wars Collectibles, Gus and Duncan's Guide to Star Wars Prototypes, Gus and Duncan's Guide to Star Wars Cast & Crew Items,
and
Star Wars: Year by Year
. Gus is a Director of Technology at Amazon and has worked at Amazon since 1998. Prior to joining Amazon, he held technology positions at Verio and AT&T Bell Laboratories. Gus has a B.S. from the Massachusetts Institute of Technology, an M.S. from Brown University, and a Ph.D. from the University of Washington, all in computer science. Gus lives in Seattle with his wife, Pam, and is an avid collector of
Star Wars
movie props, toy prototypes, cereal boxes, and cast and crew items.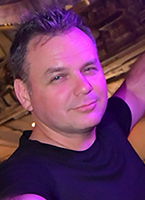 Along with being a passionate Star Wars fan and collector, Michael Wistock has extensive online e-tailing familiarity and executive management experience. For nearly 10 years he ran a successful high-end science fiction prop and toy business that he founded in the early days of online commerce with his business partner David Blanchard. A former member of the U.S. Air Force, and with a brief history in competitive automobile racing, Michael is currently part of the executive management team for a large global telecommunication service provider. Michael is driven to preserve the rich history of collectibles tied to the Star Wars universe, and expand cultural experiences to future generations.

Rich Smolen
is the owner of
richscards.com
and has been an avid collector and online retailer of
Star Wars
trading cards for more than a decade. He also has 20+ years of digital marketing and e-commerce experience at a variety of technology, media and entertainment companies. Rich holds an MBA from UCLA Anderson. He has served as director of development for Rancho Obi-Wan since late 2013. Rich is dedicated to preserving the legacy of
Star Wars
merchandising, and to supporting the creativity and passion that connects us all as a community of fans and collectors. Rich lives in Tucson, Arizona with his wife Temple and their daughter.
Pete Vilmur is currently Senior Writer and Head of Fan Relations at Lucasfilm. Star Wars fans know him best for his nine years working at Lucas Digital Media, where as Senior Editor he created content for Lucasfilm's websites, blogs and social networks. Pete co-authored two books with Steve Sansweet – The Star Wars Poster Book and The Star Wars Vault – and a third with Ryder Windham, The Complete Vader. Pete is passionate about the pop culture history and behind-the-scenes stories of the Star Wars saga, and has long collected posters, advertising materials and other ephemera to stock his personal archive. Pete lives in Petaluma with his wife Teri and their two children.
Dan Norgan, Chief Technology Officer, Data Protection Officer & Head of Docents is an Engineer who has worked in and around Silicon Valley for over 15 years. With experience in the manufacturing, defense, Clean tech, aerospace and the retail/fitness industry, he has worked on systems ranging from front end point of sale all the way to enterprise level IT infrastructure. He currently works as a Senior Network Engineer for a nationwide fitness and retail chain. Dan has been a volunteer at Rancho Obi Wan since 2011 and currently heads Rancho Obi-Wan's docent program. A lifelong Star Wars fan, Dan is also a member of the 501st Legion. He and his wife live in Redwood City, CA.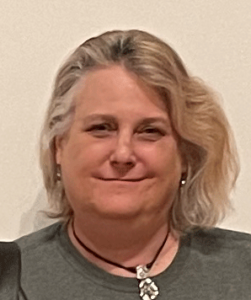 In 1977, when the Star Destroyer flew onto the big screen in her hometown theater in Neenah, WI, Lisa Stevens didn't know how much that moment would help define the rest of her life. She became a fan of Star Wars movies, comics, and novels, and in 1995, a purchase of a Boba Fett action figure for her now husband, Vic Wertz, catapulted the pair into building one of the world's largest Star Wars collections. Soon after, Lisa held the position of Star Wars Brand Manager at Wizards of the Coast. And in 2002, when her current company, Paizo Inc., split away from Wizards, she became the President of the Official Star Wars Fan Club until 2005, with Paizo publishing Star Wars Insider magazine until 2004. Lisa has a BA in Biology and an MBA from the University of Washington. In 2001, the couple convinced Doug Chiang to design their Death Star Theater, in which the two spend their evenings watching movies and TV shows. They have devoted approximately 13,000 square feet to housing their growing Star Wars collection and they regularly donate tours to charity auctions.