Rancho Obi-Wan, Inc. is an independent 501(c)(3) nonprofit organization that is fan-supported and does not receive operating funds from any national organizations or government grants. Funds raised are used for insurance, utilities, wildland fire defensible space, professional services, maintenance on the buildings, and protection and preservation of the collection. None are ever used to acquire collectibles.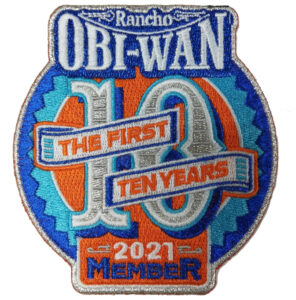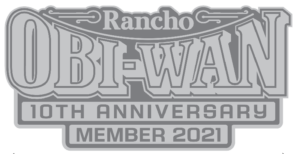 By becoming a "Member" of Rancho Obi-Wan you are joining with us to support our endeavors of education and inspiration! Members get special privileges and offers, and as a thank you for your Membership we will send you a unique "Membership Kit". In addition, any past Member who gets a Membership this year will receive a special renewal pin! The Membership includes:
One month FREE access to our Virtual Museum
Collectible Patch
Personalized Membership card and a letter from owner Steve Sansweet
Access to Members-only exclusive merchandise as announced
Fully tax-deductible*
Additional perks as announced
Line jump pass for the Rancho Obi-Wan booth at Star Wars Celebration
Only Members can purchase tour tickets.
Or choose to create a PayPal subscription that renews automatically each year and get $5 off per year AND free shipping (1 Year Membership w/ Auto-Renewal $50):