From an illuminated Dagobah garden to an exploded Darth Vader mask, from a Fabergé-style egg to a dianoga's lair, and from R2-D2 to Scarif's Citadel Tower from Star Wars: Rogue One, artists have turned 30 10-inch high resin replicas of the Death Star into ingenious and in some cases automated works of art in a fundraiser for Rancho Obi-Wan.
The auction is being run by Prop Store, the well-known London and Los Angeles based seller of pop culture memorabilia. The online sale runs from Feb. 10 to Feb. 21, 2020 and will support Rancho's mission of using its collection to inspire others to be imaginative, creative, learn new crafts and gain knowledge. 
Steve says: "We couldn't be more thrilled with the Death Star replicas that Star Wars artists and fans have contributed to our auction following in the tradition of artists' reworking of Darth Vader, Stormtrooper and other helmets. We also want to thank our friends at Prop Store for donating their time and bandwidth to run the auction."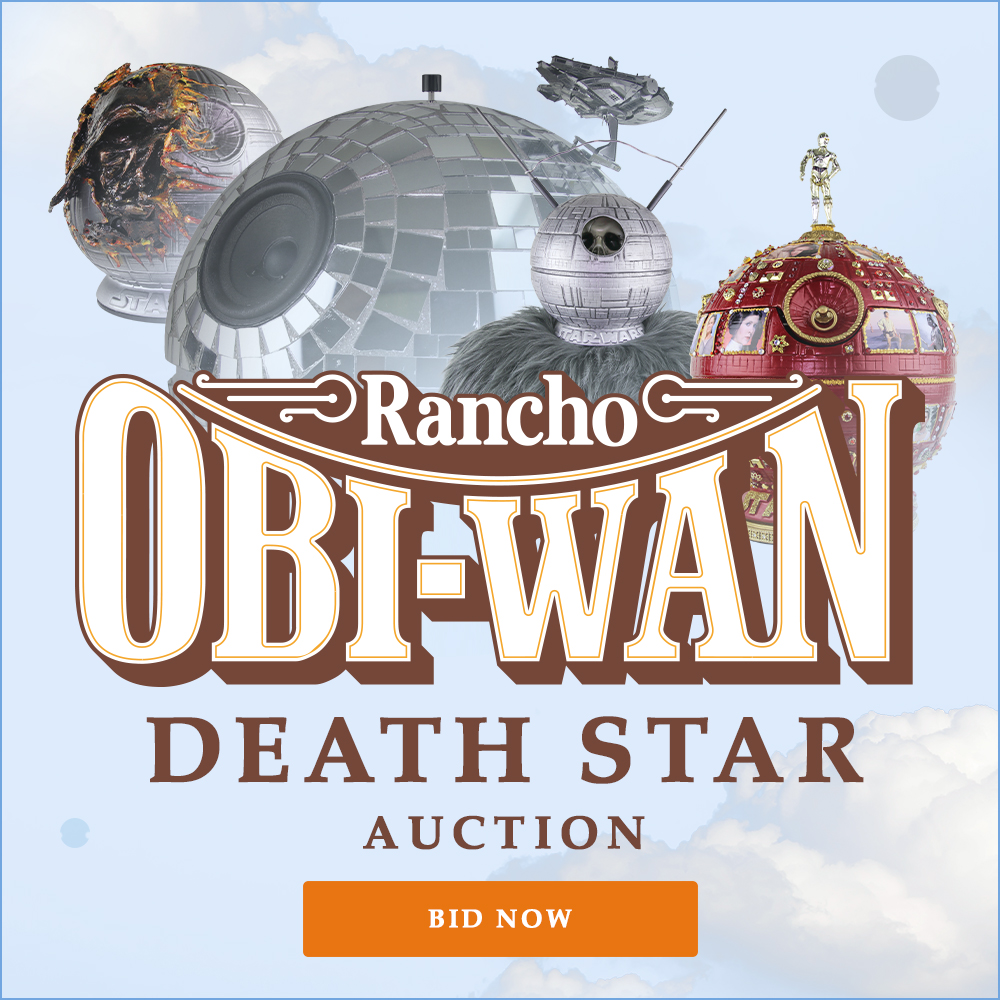 See our YouTube channel for videos of all Death Stars
With many thanks to the artists:
Additional Death Star works by Kurt Gaulke, Lawrence Noble, Dan Norgan and Gordon Tarpley are not available for auction, but will be featured on special display at Rancho Obi-Wan.
Watch for and use #DeathStarAuction on social platforms.
All photos and video by Victoria Webb Photo