Stuff does indeed happen. Despite our best intentions and plans, we have made the painful decision to cancel the Rancho Obi-Wan in-person 2022 Gala, which we had previously announced would be Aug. 20. Frankly, Star Wars Celebration sapped our energy, resources, and ability to arrange things in a timely or quality fashion.
But the good news is that we're working to have something new and exciting online for mid-August. With the positive feedback from our joint four-collection display at Celebration, we've decided to provide an online look not only at usually hidden treasures of Rancho Obi-Wan, but also a virtual look at the collections of super collectors Gus Lopez, Duncan Jenkins, and Lisa Stevens & Vic Wertz.
We'll be sending more detailed information closer to the date about how you can view the Rancho Obi-Wan Facebook Live presentation of Star Wars collectors' heaven. It will be our gift to you, and we hope you'll join us that day for the fun and information.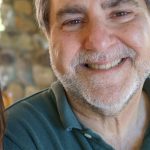 Steve Sansweet is owner and Executive Chairman of Rancho Obi-Wan, former Head of Fan Relations at Lucasfilm and contributor to
StarWars.com
, and previously the longest-running Bureau Chief of the Wall Street Journal in Los Angeles.