Yep! We're giving a shout-out to the sadly misguided Star Wars Holiday Special. Why? Because as fans of all things Star Wars, we think every aspect of that faraway galaxy is worthy of some love, even if that means tough love. And with the Holiday Special turning 36 today, we thought it deserved a bit of charitable coverage, seeing as how it's responsible for one more holiday on the Star Wars calendar: Life Day, a sort of saga analog to a combination of Thanksgiving and Christmas.
For those who have never seen the Star Wars Holiday Special, it was a two-hour variety show that many feel suffered from over-extended scenes, kitschy dialog, and cheesy special effects. Airing just once on the night of November 17, 1978, it definitely had a few wince-worthy moments: Wookiee grandpa "Itchy" fawning over the seductive crooning of singer Diahann Carol; a sappy Han Solo getting all mushy over Chewbacca's wife and kid; and the chef-d'oeuvre, Carrie Fisher as Princess Leia singing "The Life Day Song" to the strains of the Star Wars theme.
But there's something to love about the Star Wars Holiday Special too. First, there's the nostalgia factor for Star Wars old-schoolers, we 40-somethings who grew up on a steady diet of '70s TV can't help but get a little sentimental for this low-calorie version of Star Wars made at a time when television programming was much more conservative than it is today. It was also the only dose of new Star Wars we'd had in over a year, ever since The Making of Star Wars documentary had aired the previous September. There was a really nifty cartoon segment in the middle of the show, too, which reunited the original movie cast as voice actors and introduced Boba Fett for the first time to the masses. To most, this short segment remains the show's only redeeming virtue.
But even the Holiday Special produced some collectible items that have found their way to Rancho Obi-Wan. Here are a dozen of our favorites.
Custom Wookiee Family Plush in Life Day Robes
Ace customizer Amy Sjoberg of Seattle made this Wookiee Family in a Basket for a silent auction a couple of years ago. Who could resist Chewie, his father Itchy, wife Malla and son Lumpy so beautifully decked out in their Life Day finest? Not Steve!
The Press Kit
Since press kits were traditionally reserved for members of the media, they can be tougher to find than collectibles offered to the public at large. The Holiday Special press kit is a particularly difficult find as Star Wars press kits go, packed with production info, black and white stills, and a nifty mini poster printed on shiny Mylar stock.
The Actual Script
Steve doesn't even remember where and when he got this copy of one of the original scripts with different color pages (indicating changes and additions), but here's the cover (4th and final draft) and the beginning of Carrie Fisher's song.
Starlog Magazine
Starlog's February 1979 issue featured the first—and only—cover story on the Holiday Special. Bea Arthur as cantina bartender Ackmena poses among a motley crew of aliens old and new reunited for the special. The handful of color photos within are pretty rare (many of them couldn't even be found in the Lucasfilm Archives), but not nearly as rare as the positive review published alongside them.
Jefferson Starship
The Jefferson Starship song performed during the special, Light the Sky on Fire, was released as a single in 1978, with a tout about the Holiday Special printed on the sleeve. The single's B-side song, Hyperdrive, wasn't performed, but almost certainly borrowed its title from the Star Wars galaxy.
Wookiee Storybook
The Wookiee Storybook, published in 1979, utilizes the characters and setting of the Holiday Special, and introduces a new plot. Lumpy descends into Kashyyyk's "Nother World" on the forest floor, ultimately requiring a rescue by papa Chewie. Noteworthy are the illustrations of the Wookiee household, which are clearly informed by the special's unique set design, some of it by Ralph McQuarrie.
Snaggletooth
Here's one we bet you didn't know about: a Star Wars Holiday Special action figure?! Well, from a certain point of view. Snaggletooth (who was renamed Zutton) was in A New Hope, but his mug shot depicted on the original 1979 cardback was actually shot on the set of Ackmena's cantina from the Holiday Special. Even a 2001 release of Zutton featured a cardback photo from the Holiday Special, with figure detailing clearly derived from his appearance on the show.
Fett Action Figure
The first formal Star Wars Holiday Special action figure was a Hasbro "Animated Debut Boba Fett" in 2007, which included Fett's signature color scheme from the show as well as a variation on his Amban Phase-Pulse Blaster.
Character Key
Fett's first major public reveal, which occurred in the short animated segment of the Holiday Special was immortalized in an Acme Archives Character Key showcasing the bounty hunter as he first appeared.
Bobble Fett
Funko gave the Holiday Special Fettster his own bobble, decked out in the colors from the show's animated segment.
Fett Pin
This cool Holiday Special Fett pin was a charity offering limited to 1,000. The Washington Monument doubling as Fett's backpack calls out the DC Metro Area Star Wars Collecting Club, which organized the benefit.
Topps Cards
The late, lamented StarWarsShop offered an exclusive set of 11 exclusive Holiday Special trading cards, one of which was inserted with each order. It may have been free, but it wasn't easy putting together a full set!
A version of this blog appeared a long time ago in a…. No, actually it appeared on the official website, starwars.com.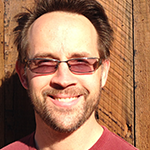 Pete Vilmur is a writer at Lucasfilm and a contributor to
StarWars.com
. He has co-authored many books on
Star Wars
and has long collected
Star Wars
posters and ephemera. Pete is also on Rancho Obi-Wan's board of directors.