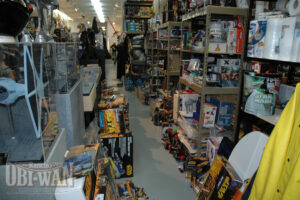 Having trouble getting your collection under control? Boxes everywhere? Overwhelm setting in? You're not alone and it's completely natural. It happens to everyone. And I mean EVERYONE. Here are some photos circa 2006, just after I arrived to help Steve get organized. -Anne

There are many ways to get organized. There are many resources online to help with deciding what to save or donate. Our goal, those many years ago, was to organize years worth of collectibles into a tidy place that could be shown to family and friends. Steve wanted to know what he had and what he was missing. These are some of the photos I took of the museum just after I arrived in February, 2006.
The first thing I did was to separate out the garbage from the collection. By that I mean, just packing material, shipping boxes, empty bags, stuff not having to do with Star Wars or Steve. I recall, probably exaggerated in my mind, that the stack of flattened shipping boxes was seven feet tall.
Next, put like things with like things. Action figures like to be together. Skateboards like to be together. We settled on organizing the collection by licensee, then by type of item. For a modern example, Funko is all stored together, but the Pop!'s are together and in order and the lights are together and the banks are together, etc. Our only exception is a BB-8 focus collection where all items having to do with BB-8 are in one area.
More on organizing in the future…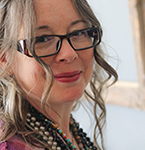 Anne Neumann is President and CEO of Rancho Obi-Wan, former Volunteer Coordinator and Fan Club Breakfast Manager for Official Pix, and previously a Systems Analyst at the University of Texas at Austin.