We have difficult news to share from Rancho Obi-Wan.
Please see the update from Steve Sansweet.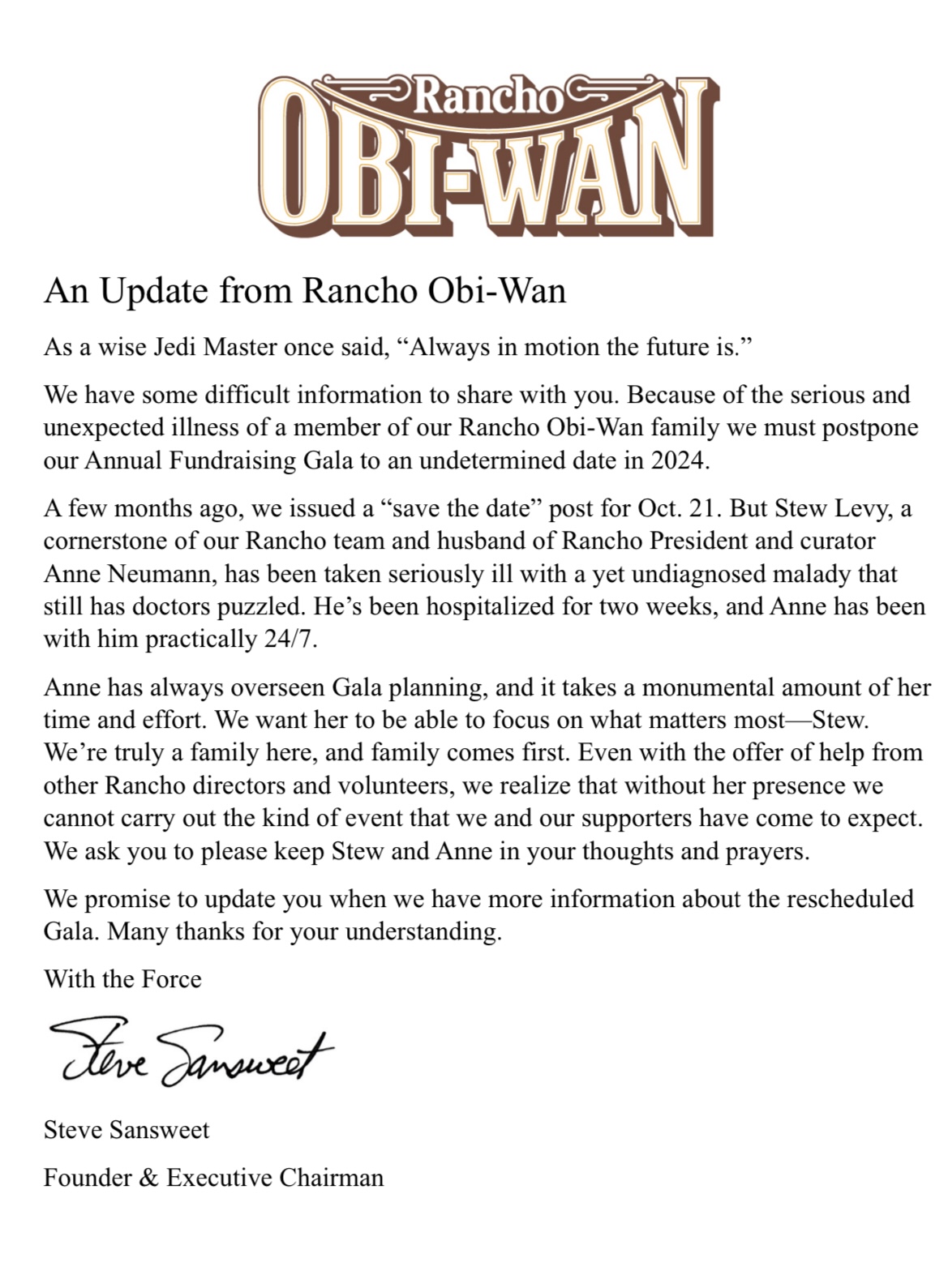 It is with profound sadness we update this with news that our dear friend Stew Levy, husband of Rancho Obi-Wan President and CEO Anne Neumann, passed away on August 20th, 2023. He was surrounded by loving family and friends.