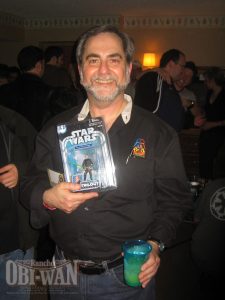 Star Wars Celebration III took place from April 21 to 24, 2005 at the Indiana Convention Center in Indianapolis, the site of Celebration II. The guest of honor was George Lucas himself, making his first fan convention appearance since the Star Wars 10th Anniversary con in 1987. Despite the date, there was a snowstorm overnight and the thousands of fans waiting in line outside to catch one of the three Lucas Q&A panels were ushered into the center to stay dry and warm.
The rest of this story is available to Master subscribers and above.
---
To receive full and exclusive access to more content, please login or subscribe to the Rancho Obi-Wan Virtual Museum.