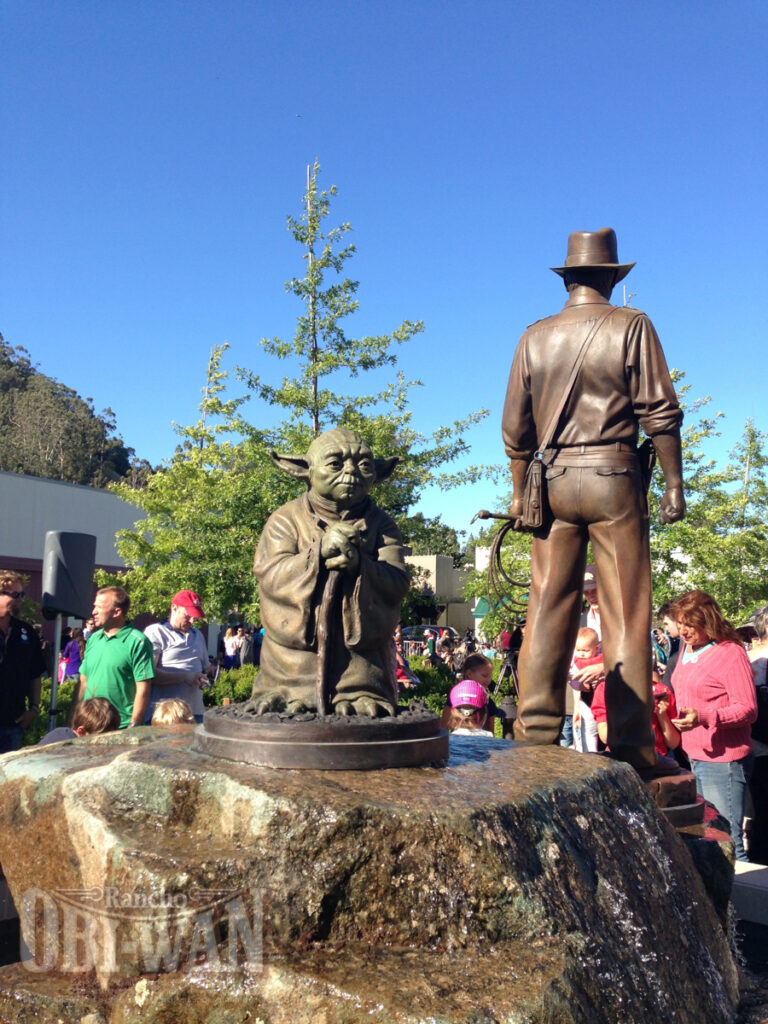 In 2013 George Lucas donated a parcel of land he owned in downtown San Anselmo, California, to a community foundation and paid to raze the commercial buildings on the lot. The Foundation constructed a lovely pocket park named Imagination Park on the grounds and Lucas, a longtime San Anselmo resident, donated two bronze statues to sit on a park fountain, one of Yoda and the other of Indiana Jones.
The rest of this story is available to Master subscribers and above.
To receive full and exclusive access to more content, please login or subscribe to the Rancho Obi-Wan Virtual Museum.