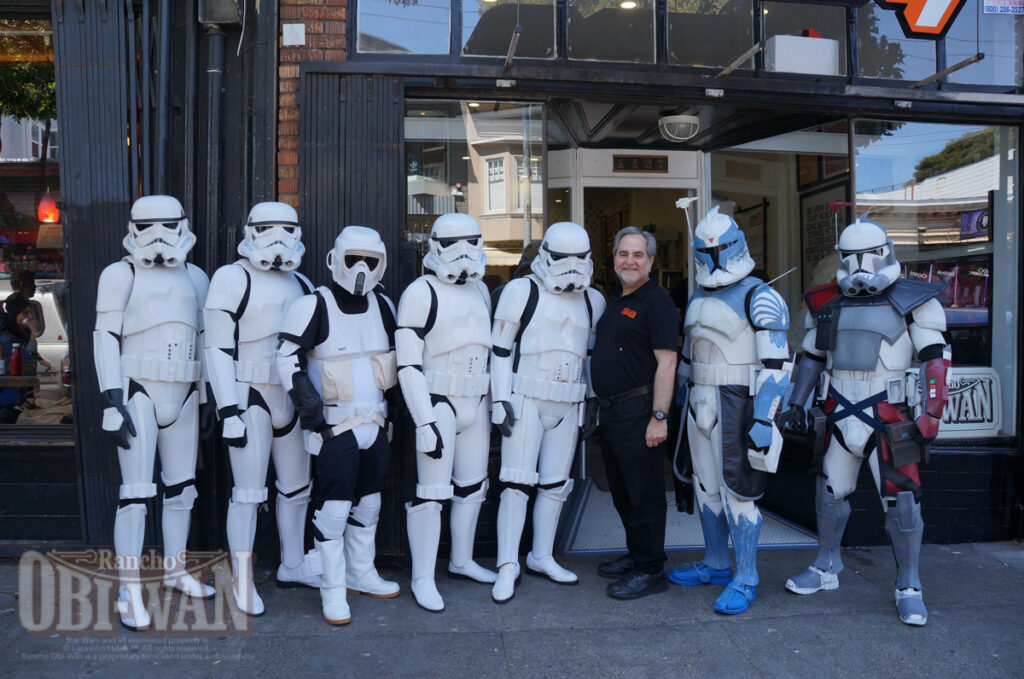 On May the 4th, 2013 Rancho Obi-Wan had a table at the San Francisco based Super 7 store. Super 7 is lead by our friend Brian Flynn and at that time was a small store in The Haight. "May the 4th" was just gaining traction as an unofficial "Star Wars Day" driven by fans. It wouldn't be until several years later that the media and Lucasfilm would jump on board.

Super 7 is now a pop culture design power house. They started their Star Wars license with flocked wallpaper featuring the bad guys. That wallpaper is a installed on a wall in the museum Expansion. Then they built a huge 24″ Shogun-style Stormtrooper on skates. It reminded us of a rare robot that Steve once owned of Robocon from the Japanese TV show Ganbare!! Robocon. Anyway, we had a small table and Steve signed books for fans and the atmosphere was festive.
But part of the event would impact Rancho Obi-Wan for the long term. During the day, artist Jerome Liu would create a painting in real time of Star Wars characters in the classic Japanese Kawaii style. Ultimately that painting ended up at Rancho Obi-Wan and is a prized display piece.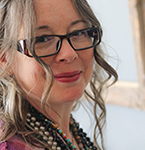 Anne Neumann is President and CEO of Rancho Obi-Wan, former Volunteer Coordinator and Fan Club Breakfast Manager for Official Pix, and previously a Systems Analyst at the University of Texas at Austin.