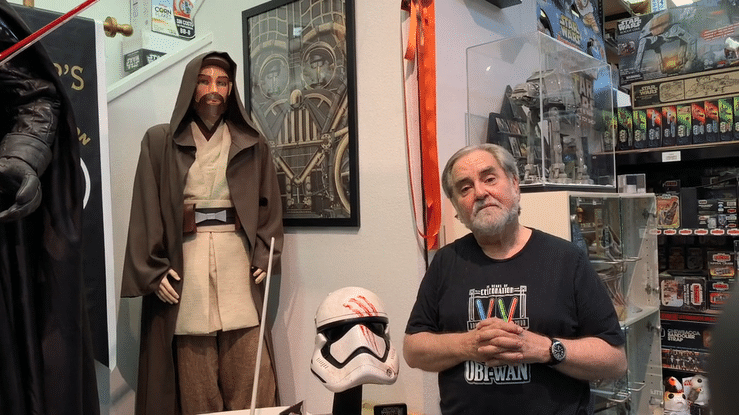 In this edition of Scouting the Galaxy, Steve answers the following questions in the video below:
If you could make one change in the Star Wars universe, what would it be?
If there was a fire and you could only grab one item, size and weight aside, which would it be?
Is your collection open for viewing by the public?
What is the thing that was the rarest and hardest to get?



The rest of this story is available to Knight subscribers and above.
To receive full and exclusive access to more content, please login or subscribe to the Rancho Obi-Wan Virtual Museum.