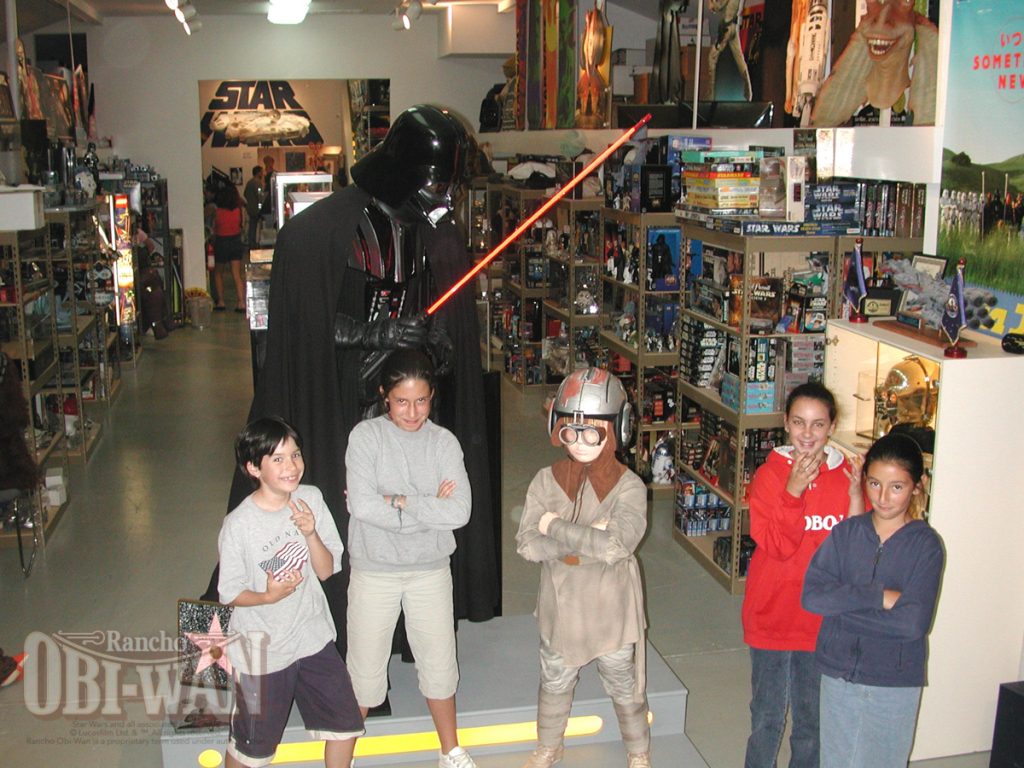 What is the Rancho Obi-Wan Experience? It's more a feeling. It's nostalgia, excitement, joy, fun, unique. When you come to Rancho Obi-Wan we welcome you to our home. We introduce you to our animal-friends. We walk to the back barn and look at the rolling hills; and a few outdoor Star Wars things like a full-sized Jawa Sandcrawler tread. But it really hasn't changed over the years. Steve set the tone from the very beginning.
---
This set of photos is from 2002 when Steve gave a tour to a school group. What's interesting about looking at these old photos is being able to see how the museum has changed over time. That said, the hallway hasn't changed hardly at all. It's still narrow and cramped and one wonders where all this is going. Then Steve opens the door and reveals a cavern! And it's full of
Star Wars
!
There was more space in the front bay back then. But Steve has always told stories about his collection and there has always been time for video games at the end. Steve still signs books and photos too. In "The Rancho Obi-Wan Experience" we'll share all kinds of photos depicting what it's like to visit here. We're glad you can join us in this virtual world.