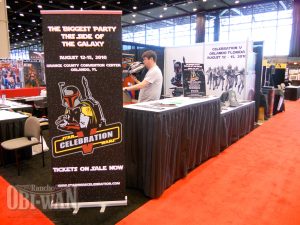 The first C2E2—the Chicago Comic & Entertainment Expo—took place April 16 to 18, 2010 at Chicago's main convention center, McCormick Place. Steve Sansweet was there representing Lucasfilm and gave a presentation on what was up at the company, including the continuing adventures of Star Wars: The Clone Wars.
ReedPop, which ran C2E2, also ran Star Wars Celebration and had a booth on the floor promoting Celebration V in Orlando that August. There was an exclusive T-shirt available that featured R2-D2 and a map showing the little droid's travels from Illinois to Florida. Carrie Fisher was there to sign autographs, and occasionally to shop the floor. Steve was interviewed by Rebel Force Radio's Jimmy Mac and Jason Swank.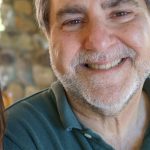 Steve Sansweet is owner and Executive Chairman of Rancho Obi-Wan, former Head of Fan Relations at Lucasfilm and contributor to
StarWars.com
, and previously the longest-running Bureau Chief of the Wall Street Journal in Los Angeles.