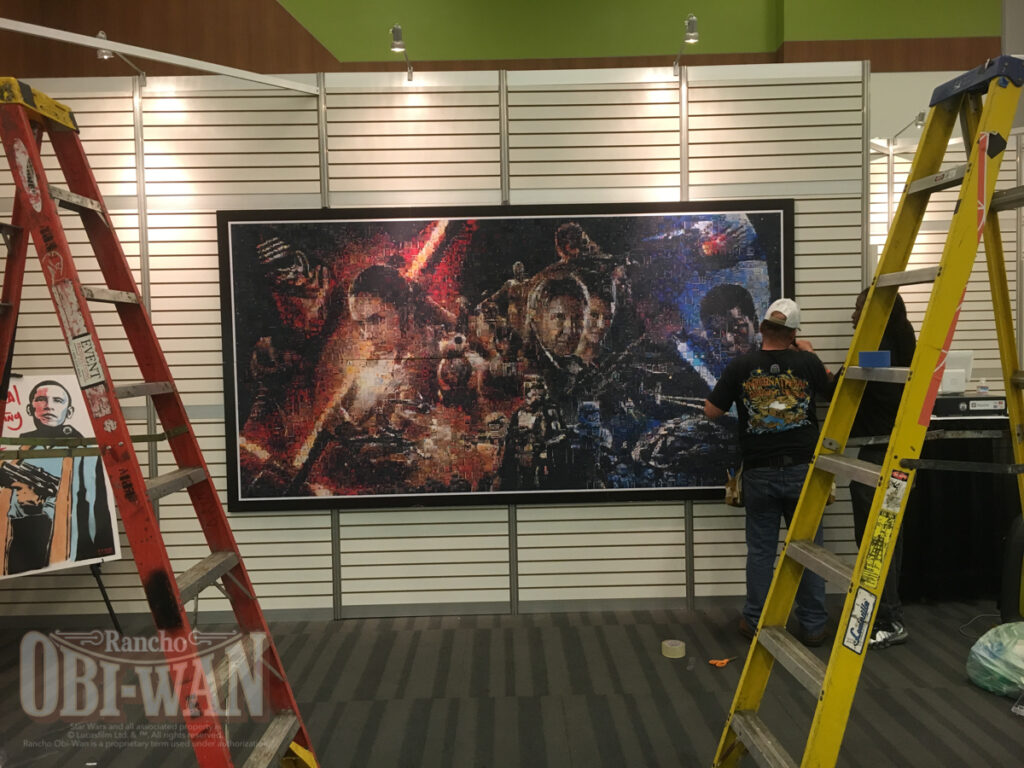 The first Silicon Valley Comic Con (now SiliCon with Adam Savage) was March 18–20, 2016 in San Jose, California. Rancho Obi-Wan had an exhibit of almost 300 items featuring electronics and computers, favorite toys and, as always, fan art.
Read more of the story and browse the photos below.

The centerpiece was a 4 foot tall x 16 foot wide photo collage mural which originated from The Target & Star Wars Galactic Experience at LA Live exhibit coinciding with the premiere of The Force Awakens. The mural was created by attendees (it was a free exhibit) posting a photo to Instagram with the hashtag #sharetheforce.
The photos were automatically sucked into a software program which used an algorithm to place the submitted photos into a larger image. The tiny photo, about the size of a business card, printed out on a sticker at the event. A volunteer took the photo and, finding the indicated square on the mural base, put them in place. The completed mural was donated to Rancho Obi-Wan to preserve forever.
When I first looked through our photos of this event I said "Whoa, I don't remember Steve meeting The Woz!." Then I saw the photo of him and Steve Jobs and I knew that wasn't real. I recall now that these were wax figures from Madame Tussauds.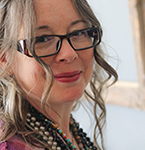 Anne Neumann is President and CEO of Rancho Obi-Wan, former Volunteer Coordinator and Fan Club Breakfast Manager for Official Pix, and previously a Systems Analyst at the University of Texas at Austin.