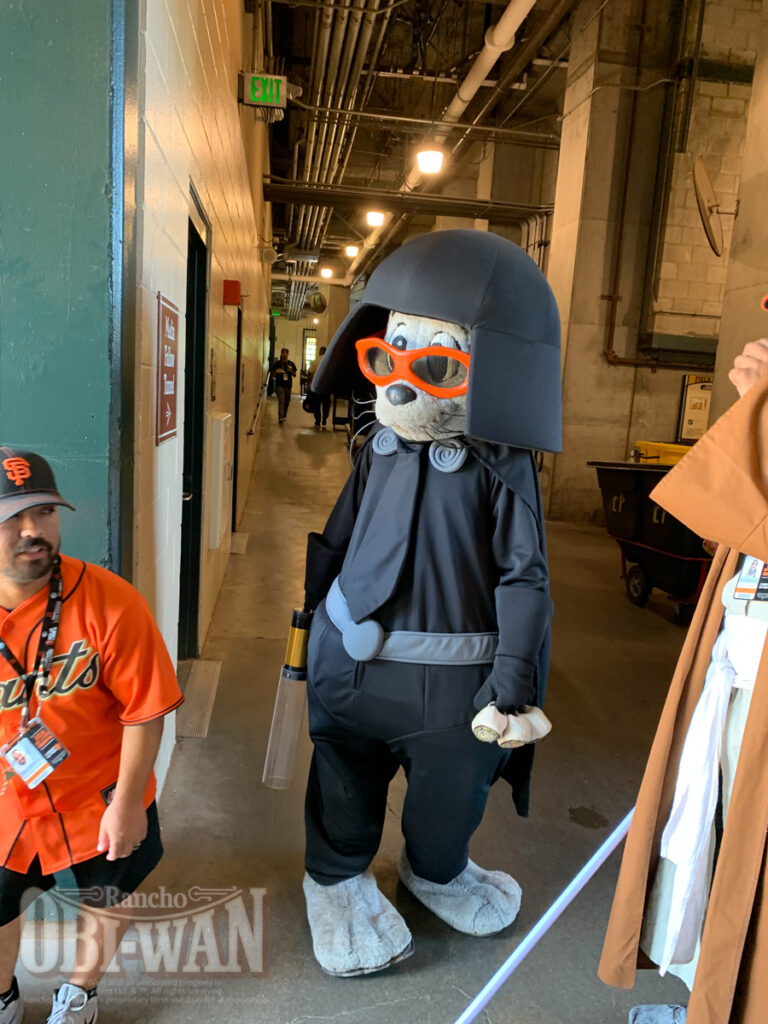 Many baseball teams do Star Wars events all around the world (we have plenty of collctibles to prove it), but of all the teams, who better than the San Francisco Giants? After all, George Lucas himself is a California native which has resulted in the Bay Area being a hub for Star Wars. ILM is located in San Francisco, much of the Endor footage was shot in Northern California's majestic redwoods, and of course Skywalker Ranch is just a short drive from our museum in Petaluma, so when the Giants host a Star Wars day, you know it's going to be a good day.
Being a die hard fan of both the Giants AND Star Wars, it only makes sense that Star Wars day at the ballpark is always one of the most highly anticipated days of the year. I'm proud to say I've been to every single one. Not only do you get the thrill of the game, listening to the crack of the bat, the roar of the crowd, but add to it the Star Wars makeover and it's pretty much perfection.
The organization does the event justice. Over the years there have been costume contests, photo ops, and exclusive items including Lightsaber bats and Death Star baseballs. The 501st and Rebel Legion have been invited to participate in ceremonies both on the field and in the stands, when players come up to bat they're depicted in Jedi robes, and one year Empire Strikes Back was played on the big screen after the game. As usual, the fans of both franchises take the event to the next level, showing up in Star Wars/Giants mash up costumes. The sheer outpouring of enthusiasm and appreciation from both of these communities is palpable.
These fans know how to have a good time, and it's such a beautiful sight to see complete strangers bonding over mutual obsessions.
In 2019 I had the great good fortune of not only being able to attend Star Wars Day at the ballpark, but I did with the Rancho Obi-Wan team, as we were invited to set up a display for the Gotham Club's VIP portion of the special event. Hours before the first pitch was thrown, this special event was in full swing, with fans of every ilk rubbing elbows. We brought a menagerie of helmets to showcase while nearby other artists presented hand-painted Star Wars baseballs, and so much more. At every turn there were great conversations being had. Old friends were seeing each other again and catching up, new friends were being made. There was such an energy of joy about the entire affair, young and old, from near and far, all celebrating together. The incredible morning was rounded out by none other than Kathleen Kennedy giving a speech, and all of this before the game had even started!
Unfortunately the 2020 season had all kinds of curve balls in store for us, situations which really came out of left field, like all events being canceled. All this means is that we'll come back with even more enthusiasm and love for Star Wars Day at the ballpark just as soon as we can! We're already looking forward to the Return of the Star Wars Day. We're looking forward to breathing in that fresh air, seeing all of those elated fans, and celebrating a shared love of the Wars, as well as the game, together.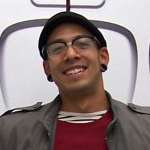 Wes Middleton has come to Rancho Obi-Wan every week for years to take photos and videos for ROW's Facebook page. He is a devoted
Star Wars
and San Francisco Giants fan. He currently works for Petaluma's Hen House Brewery.
See more Star Wars Day happenings